LANDSCAPING
Landscape Design & Build Company in Saskatoon
Award Winning Landscaping Company
Transform your outdoor living space into a dream space
---
Allan's Landscaping Ltd. opened its doors in Saskatoon, SK in 1979. The owner of Allan's, James Polley had worked along side his father, Evan Polley, owner of Evergreen Landscaping beginning in 1967. From 1979 until 1984 Allan's Landscaping Ltd worked side-by-side with Evergreen Landscaping. Since 1979, Allan's Landscaping Ltd has evolved and matured into a company that is proud to offer you services from commercial and residential landscaping.
STEP 01
Site Assessment & Estimate
Choose from one of the following options:
Free in Office Consultation
$75 On Site Estimate, will credit back to the project
Home consultation $250.00 per hour plus mileage $2.25 per km outside Saskatoon.
STEP 02
Design & Consultation
The design and consultation phase consists of research, idea gathering, and planning. During this phase you will work closely with a landscape designer or architect that specializes in landscaping design. Together you will address design considerations, purpose of the yard, style and features that will be employed. The designing phase ends with you receiving a completed plan of your satisfaction before actual construction.
The construction phase consists of the actual building process. We will complete all of the construction. Together, during this phase we will work closely to bring to life the design plan created in the previous phase. At the end of the construction, your yard will be ready for you and your family to enjoy.
40+ Years of Experience

Residential & Commercial Landscaping Specialists

QUALITY AT A FAIR PRICE
This is just a list of the services that we provide under general contracting, where we do these types of work. We do the entire project. If a customer needs their foundation done but there is electrical issues we do that for example.
Engineering Services/ Design
Eavestroughing & Downspouts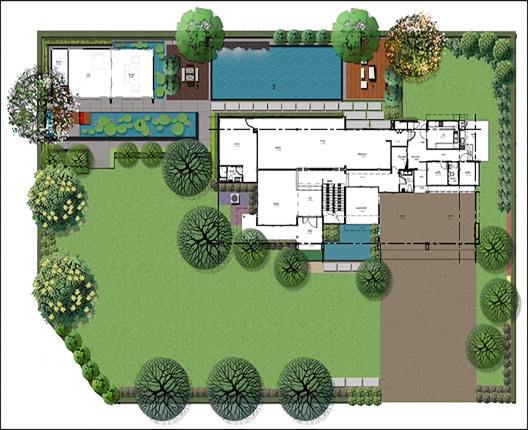 Going out to your site, looking at your project, seeing what your needs and requirements are. Consulting advice on how to move forward with the project
Design & Drawing Services
If you need/require drawings and design services, for your convenience. As well as required by by-laws to furnish for any permits that may be required for your design or drawings needed/required.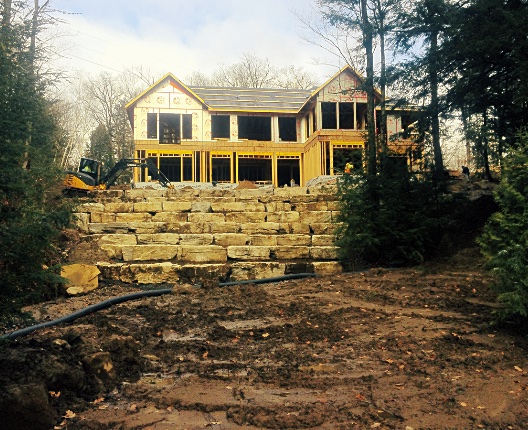 Before starting the project certain papers may be required, such as; ground disturbance, 411 check, and any shed/house demolition permits. (Deposit fees to city departments for permits of; sidewalks, trees, parkways, easements, and/or temporary signage required.)
Demolition landscaping is digging the ground to subgrade a yard ready for hardscaping (installing concrete, paving stones, asphalts, retaining walls, steps, pergolas, pools, etc.) or softscaping (removing any unwanted plants and keeping any plants that can be retained in the project).
SUB GRADING, RE GRADING TOPSOIL
Sub-grading/re-grading is getting an area ready for gravels (hardscaping) or topsoil/clay (softscaping). This is to give a positive drainage away from any structures
Watering has never been easier than this. Irrigation sprinklers let you treat your yard to the right amount of water it needs to stay healthy and grow all year long. Sprinklers is a wonderful method for applying irrigation water similar to a natural rainfall for your garden, lawn, and crops. Water is distributed through a series of pipes (all of which are unseen and underground). Which is then sprayed into the air through sprinklers breaking up the water into small water drops which fall to the ground. Seemingly the sprinkler systems appearance is minimal over ground only showing the water distributing spots. We install, provide, repair and maintain sprinkler and irrigation systems.
We supply and install trees and shrubs.We also relocate trees and shrubs all on what is required by our consult or project designer on a project by project basis.Tailoring your project to your personal needs and requirements for now and in the future.
SYNTHETIC TURF, SOD & SEEDING
The grass is green and perfect for your yard. There are three different ways to display it.
Sod: During the summer season 10sqft sod rolls are available at the store. (Generally this is a pre-order product, please call upon request)
Grass Seed: This is always  in stock, available for you at our store. We sell it in different sizes such as 2kg, 50kg)
Artificial Turf:  This is available upon request as it comes in a large 15x100ft rolls. Grass comes in many different varieties, thicknesses and colours.
We can install and provide all products.
Edging creates clean, crisp borders between areas and add a finishing touch to your; lawn/garden, paving stones, patios, etc. Edging is affordable, practical and looks good that completes and compliments your landscaping features. We have a selection of different kinds of edging in store, such as; lawn edging, paver edging, icon edger, bullet edger, rubber edging, landscape ties, etc.
A lot of us at Allan's remember a time when you had one basic choice for sidewalk blocks? Two-foot square and white. With the focus on creating great yards, Allan's is happy to offer an incredible choice of sidewalk blocks.Now you can choose the colour, shape, size, texture and even motif best suited to your taste.
We do supply and install for you. Or You Do It Yourself.....
Fiberglass Pools are the cost effective, environmentally friendly pool choice, great for your family and the environment.

Dolphin fiberglass pools high tensile strength allows the pool to flex without cracking making it ideal for regions with extreme temperature changes.

Dolphin's gel coat finish, makes it the easiest pool to maintain, as the surface is chemically inert There for it does not alter the pools water chemistry, which means you do not need to use as many chemicals to keep your water balanced wich makes it a healthy pool for you and the enviroment.

The smooth seemless gel coat surface not only feels great also does not allow for algae to bond to the pool, you can just sweep it away. Making a fiberglass pool the best choice for families. Instead of maintaining your pool, you will be enjoying it!

Using less chemicals to maintain your water chemistry and never needing to replace a liner makes a fiberglass pool the environmentally smart choice.
Fences are a great resource for protecting personal privacy, children and pets/animals. It helps provide a safe environment preventing entry from unwanted strangers or animals. Allan's has 3 different kinds of fencing that come in many variations of design and colour.
Pergolas create an outdoor room that acts as an extension of your outdoor living space, ideal for entertaining, relaxing or for the added privacy wanted around your hot tub. Beautiful, Affordable, and Easy. The simple way of creating unforgettable spaces. Comes in many different variations. As well as can come with accessories if wanted a snap-on shade, retractable sunshade, etc.
Decks are a great way to extend living areas of houses, a part of garden landscaping, and an alternative to stone based features (patios, paving stones, concrete). Decks add form and function to your home.
Download Brochure for Pergolas Design
When we install new air conditioners we always allow half a ton larger air conditioner to cool your home. This allows your house to cool down quicker on a hot day, maintain that cool temperature and save energy
Before removing previous air conditioner we have to drain the fluid and store it.Remove and reinstall at new grade. Recharge Up with old fluid and new fluid (as this fluid needs to be topped up every year).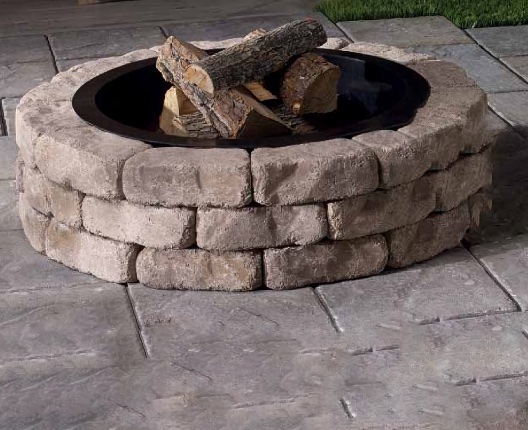 All of our fireplaces, brick ovens and fire pits come standard as wood-burning units. However, our fireplaces and fire pits can be retro-fitted for gas burning log sets and burners. Our brick ovens are wood-burning units only.
Grill island includes Napoleon Grill and Door Set. Grill is available in propane or natural gas. Must be specified when placing order. We do different designs for outdoor kitchens, which come in a variety of colours and styles. Please contact us for details.
The last thing any of us want to think about is the foundation of our home. Unfortunately, just ignoring it isn't going to fix the problem, as a matter of fact it will get worse and in some cases cost a lot more to fix later. Just the thought of having to repair your homes foundation can be stressful not to mention the cost for these types of repairs.
We are experts in waterproofing and foundation repair methods for crack repairs and equipment like push piers, helical piers, helix anchors, helical pile etc. We have inspected over thousands of structures and working with engineering firms. We are here to help homeowners and home builders.
Request a Quick Site Inspection
One time fee of $75
or Call us at 306-249-4600
or call us at
(306)-249-4600